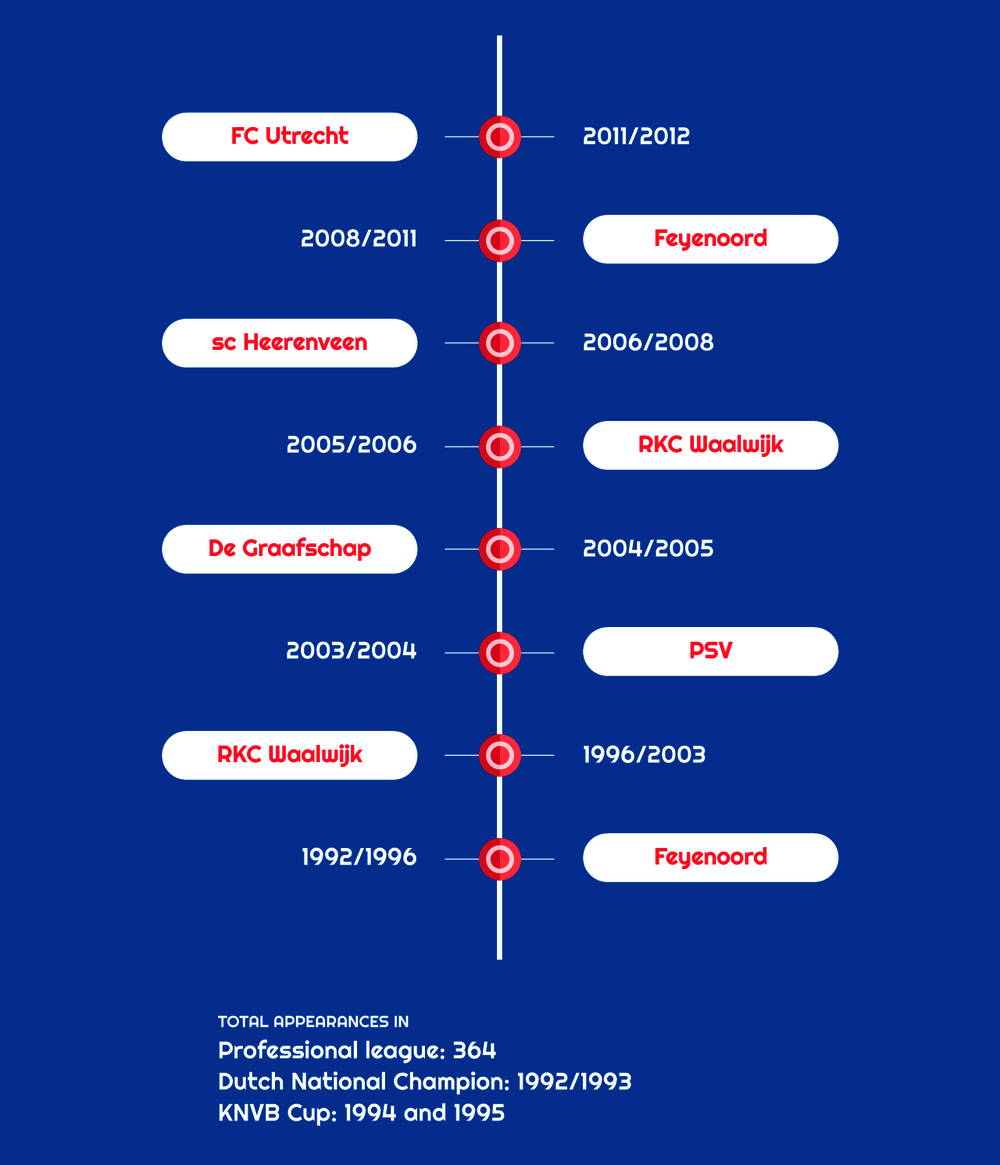 During my career I have worked with many different trainers and goalkeeper trainers.That's why I've been able to experience different types of training and different visions.
During all those (goalkeeper) training sessions I discovered that some exercises (or trainers) work better than others and it varies per person. Now that's not to say that exercises weren't good, but that's how I developed my own vision on goalkeeper training.You filter out what's important to you and the things that make you think: "That is something I would like to work on" or "that's what will bring me to a higher level of keeping."
The trainings and exercises that I have put together and worked out are intended as a general plan. During the exercise there is flexibility for a trainer to bring in his own vision, but also next to the exercises of keeperstrainer.com there is of course room for own input. In my opinion a good training starts with a good organization, hence the clear drawings, descriptions and videos. The described variations in the exercises are meant to keep challenging goalkeepers.
I am convinced that the number of matches and focused training hours a goalkeeper completes makes him better, unless there is too little challenge in training. If a goalkeeper does everything easily without having to make a real effort, he might get a little better, but his development will slow down or even stagnate. Every trainer can use keeperstrainer.com to target the goalkeepers and give them enough challenge, variation and fun so that they can develop optimally.
As a goalkeeper with 20 years of paid soccer experience, in possession of the KNVB goalkeeper diploma, Goalkeeper Coach UEFA A, goalkeeper experience at Excelsior (A-selection) and Feyenoord (Youth Academy) I would like to share my vision with you.
Sporty greetings,
Rob van Dijk